Delf And Dalf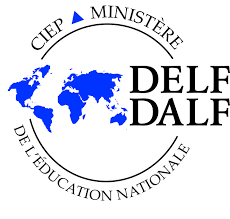 DELF (Diplôme d'Etudes en Langue Française) and DALF (Diplôme Approfondi de Langue Française) are official qualifications awarded by the French Ministry of Education.
These diplomas, valid throughout the world, certify the abilities of the candidates in the French language.

DELF and DALF are composed of six independent diplomas that correspond to the levels of the Common European Framework of Reference for Languages :

Basic user: DELF A1 & DELF A2
Independent user: DELF B1 & DELF B2
Proficient user: DALF C1 & DALF C2

The four competencies (reading, writing, listening and speaking) are tested at each level.

You can assess your level online (for reference only): take the CNED test.

You can find out lots of detailed information about the DELF here and the DALF here
2016 CALENDAR
Session 1:
Examination Date: Saturday May 7. Deadline for enrolment: Friday April 22

Session 2:
Examination date: Saturday October 29. Deadline for enrolment: Friday October 14
TO REGISTER
1- Fill in the registration form (please download here:delf-dalf.jpg
)
2- Provide one passport photo (digital format accepted) and a copy of one of your ID (driving license or passport)

3- Send everything by email to enquiries@afchristchurch.org.nz (or bring all documents to our office)

4- Make your payment, click below, over the phone, or at our office.
FEES
Session One
DELF A1-A2: $95
DELF B1-B2: $115
DALF C1-C2: $150
Session Two
DELF A1-A2: $95
DELF B1-B2: $115
DALF C1-C2: $150