Bonjour !
Parlez-vous Français ?
Everybody has their own good reasons to learn French, but if you're still hesitating, here is some information that you might find useful...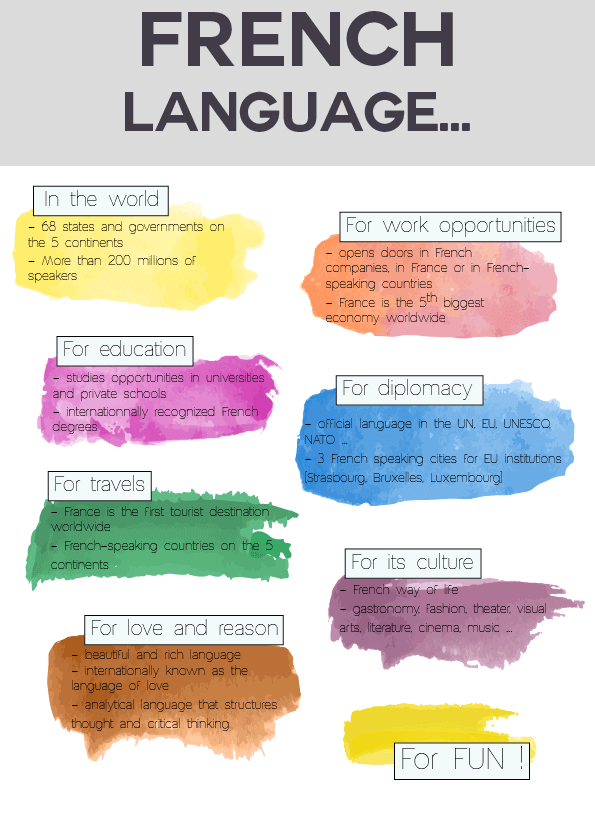 ---
The Alliance Française opened its doors to the Christchurch community in 1959
The centre enrols around 500 students each year, with a maximum of 12 students per class. Our teaching staff is fully qualified and follows up-to-date methods.
Courses are modeled after the Common European Framework of References for Languages and comply with the criteria of the DELF and DALF diplomas. The centre offers a wide range of courses, from beginner to advanced levels for adults, courses for children and teenagers and special courses. These courses are taught with a very enjoyable and interactive approach.
You will benefit from a great choice of resources available in the library, our online library Culturethèque, and free access/discounted rate to our cultural and social events.
Its charming patio and fully-equipped classrooms open doors for a convivial atmosphere where you can relax and make friends. Do not miss our events such as "Apéro du Vendredi" with cheese and wine and "Le French Guest" with a different French guest each month.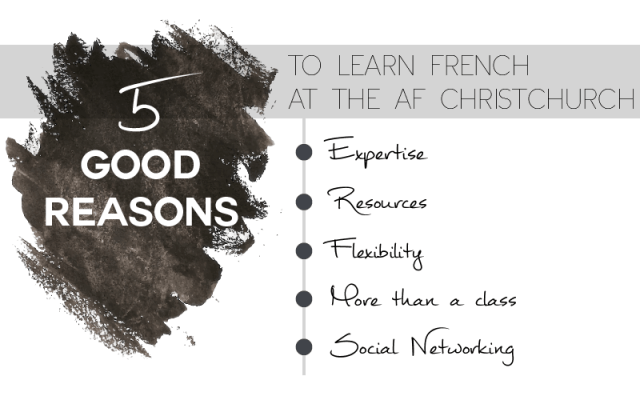 Click here for more informations about our French courses.